Logan Warren Graduates Tennessee Bankers Association's Southeastern School of Consumer Lending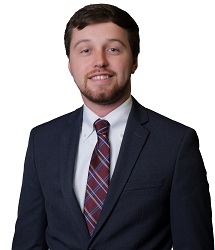 Paris, TN, April 14, 2023
-- Logan Warren of Commercial Bank and Trust Company recently graduated in the top bracket of Tennessee Bankers Association's Southeastern School of Consumer Lending.
This rigorous program covers all aspects of consumer lending,
from credit risk assessment to loan origination. 
Logan is a graduate of the 
University of Tennessee at Martin and joined Commercial Bank and Trust Company in 2022 as a consumer lender with our Paris Team.
Michelle Conroy Obtains Certified Kingdom Advisor Designation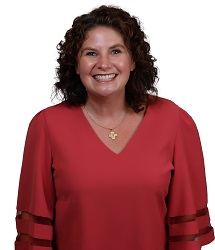 Paris, TN, April 12, 2023
--
Michelle Conroy of CBTC Investments has earned the designation of Certified Kingdom Advisor. The Kingdom Advisor title is a membership community for financial professionals who specialize in serving the Christian market segment.
The CKA designation is the gold standard for professionals desiring to offer biblical financial advice. Conroy is the only professional in Northwest Tennessee to hold this designation. 
Kingdom Advisors provides advocacy, education and community for the Christian financial industry. Certified Kingdom Advisors are financial professionals who have been rigorously trained to integrate faith into their work at a credentialed level.   
The Certified Kingdom Advisor must have certain approved degrees or certifications, such as the certified public accountant or certified financial planner or 10 years of experience in their designated field. Once certified, CKA designees must maintain membership with Kingdom Advisors and take 10 hours of continuing education annually.
"We've seen a rapidly increasing demand for professionals who specialize in the planning differentiators that exist when you apply a biblical world view to financial decisions, whether for financial or estate planning purposes," said Rob West, president of Kingdom Advisors. "People of all income levels are searching for the holistic view that sees their finances through the lens of two thousand-plus Bible verses on money."
Commercial Bank and Trust Welcomes Karamaneh Winchester and Clint Davis to Board of Directors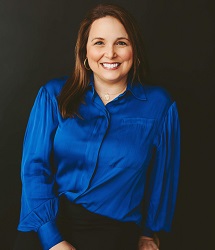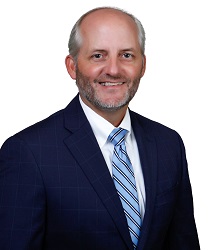 PARIS, TN, February 22, 2023 -- Commercial Bank and Trust continues to strengthen its leadership team with the addition of Karamaneh Winchester and Clint Davis to its Board of Directors.
Winchester joins CBTC with over two decades of experience in business and accounting, acting as CFO for Derksen Portable Buildings for the past ten years. She graduated Summa Cum Laude from Murray State University in 2001, with a B.A. in Business, Accounting, and is a member of both the American Institute of Certified Public Accountants (AICPA) and the Tennessee Society of CPAs.
Outside of work, she serves as a board member for the Henry County Helping Hand, a non-profit group dedicated to raising funds to support local organizations within Paris and the entire county. Her passionate involvement in her community will complement CBTC's mission to provide intimate, personalized financial services from not just professionals, but neighbors.
"I have always held great value in contributing to my local area and establishing deep, meaningful relationships with clients, colleagues, and all community members," Winchester said. "It will be an honor to serve on Commercial Bank and Trust's Board of Directors and have a hand in furthering their unique reputation for quality customer service based on personal connection."
Clint Davis joined Commercial Bank and Trust Company in 1999 as the Mineral Wells Branch Manager and Loan Officer, and has served the bank as Paris Loan Manager; Community President; Director of HR and Marketing; and, most recently, as President and Chief Operating Officer.
A graduate of the University of Tennessee at Martin, Davis earned his Bachelor of Business Administration in Economics and Finance in 1995 and went on to complete the Graduate School of Banking at LSU and the TBA Southeastern School of Banking. His community involvement includes Lakeway Kiwanis, Habitat for Humanity, First Baptist Church, Henry County Youth Baseball, CASA, and the City of Paris Parks and Recreation Board.
"During my career at Commercial Bank, I have had the privilege of working with the best bankers in the industry. I am blessed with the opportunity to serve on the Board and hope I will be able to have an even stronger impact on our ability to connect with and guide the families and small businesses we serve and assist them in achieving their goals," Davis said.